Why Mentorship was a Key Ingredient to Andrew Smith's Successful Fundraise
Angel Funding —
4 min read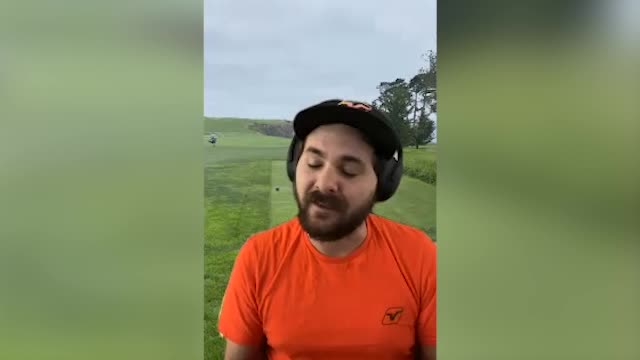 Why did you decide to hire a mentor?
I think it's tough for very technical engineers to put themselves out there and network in a way that would lead to meeting VCs and angel investors. So my primary goal was to get advice on how to best network and meet the kind of people that I needed to in order to raise money. I also wanted ongoing advice once we did raise money and were scaling a startup. So that's what brought me to Mentorcam.
Any specific pieces of advice from your mentors you can share? How did you end up applying it?
The best advice I got was that the most useful people to intro you to a VC are the founders they've already invested in. Instead of trying to reach out to VCs on LinkedIn or whatever, reach out to the founders.
The founders are much more likely to empathize with you. They're more likely to take a call with you and provide you some advice. So reach out to the founders, build relationships with them and then from there get introductions to the VCs that invested in their startup. I've used that strategy and it's been successful.
Another important piece of advice was that when you do have conversations with VCs, you should very early on get them to introduce you to other VCs. They all sort of walk in the same circles and it's very easy for them to share information with each other and a lot of times they do share deal flow with each other.
Which mentors did you use? What impact did they make on you?
My mentors were Colin Rogister, Edvard Engeseath, and Hamilton Chan. Colin helped particularly with introductions. So when you do meet somebody, whether it's another founder, a VC, or just someone at an event, the way that you introduce yourself is important. Before I was introducing myself in a way that was more focused on what we're building and the startup. Then Colin told me, "No, you got that wrong. You've got to introduce yourself as yourself. The person should know: why should I be interested in what you're building, and why are you the right person to build this?" So focus on you and what gives you credibility first and then go into what it is you're building.
Eddie gave me the advice on going to founders and getting introductions through those founders, and then both of them gave the same advice with regards to once you get an introduction to a VC take advantage of that and expand your VC network because they all know each other.
Hamilton taught me that you want to get to a yes or no from a VC quickly and not waste a lot of time. If they're not interested, you don't want to come off as pushy but want to let them know, "Hey, we're moving forward with this so we need an answer. If it's not something that you're interested in, then that's okay you can just pass. You're not going to hurt my feelings." Make it very clear but don't drag that process out. Our time is limited and it's very important to not spend time talking to somebody over and over and over again who's eventually going to be a pass.It sucks when you hear that VC, especially one that you're really hopeful of is passing. It's a lot easier if they say right off the bat after one or two calls, "Hey, this is a pass from us."
Were ultimately able to close an investment? How much did you raise?
We ended up raising about $1.42 million. When I first came to Mentorcam I was in the dark about how to fundraise, and in a matter of a couple of calls, my mentors gave me the confidence to go about executing on a fundraise. Probably in March we'll be launching our beta, and we've got an MVP demo that's going to be released later this month.
Getting interest from enough VCs was really important for us and what led to us being able to successfully fundraise. I think the technology and my experience spoke for itself, but there was also a component of the advice that Colin gave. Which was to build up a network of VCs before you even officially start the fundraise. Such that when you do start taking checks, there's an urgency to commit.
What set this in motion was my experience with Mentorcam and the mentors that I met through there. There's a lot of personal investment that they put into this. It's not just, "Hey, you paid me for a 30-minute call and go on your way." There's an interest in seeing the advice they give turn into actionable results and I think that's a valuable part of the platform.