Benji Elster Says Advice From His Mentors has Been Worth Millions
Growth Hacking —
4 min read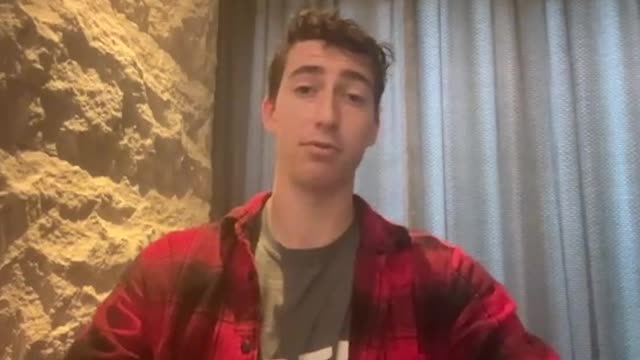 What made you decide you needed a mentor?
I was starting to see that I was almost maxing out what I could do with my business without outside knowledge. So I felt that finding someone in my niche, someone who had experience growing a business in a similar way would provide me a lot of value with the next direction, the next stage of my business.
The main knowledge gap I had was understanding—how do we reposition ourselves as a company? We grew too fast for ourselves and were built on some unstable routes. Mainly we overly positioned ourselves as a value brand and wanted to reposition ourselves as a higher level fitness equipment provider. So finding a mentor who had had success in the health and wellness space, especially at a higher price point, someone who had been through that transition of repositioning a company was something I was looking for.
You've taken calls with Eight Sleep Co-founder Alexandra Zatarain and Hiccapop Co-founder Davis Clute, what have you learned from each?
With Alex, most of what we've gone through is positioning of the products and preparing for a couple major launches which will change who we are and what we're going for. So talking through what's the best pricing strategy, how do we launch in the best way to make the most of the channels we have while also reaching into nuance. For example, the call today we're going over the two new products we're launching and making a timeline together. So for example, a key thing on my end is that I'm going back and forth on whether we want to launch as quickly as possible or whether we would rather wait in order to do a full launch with partners. And she's been extremely helpful for that general company positioning.
Davis has been extremely helpful as well. Most of what I go through with Davis is managing the finances of the business and the manufacturing relationships. Recently we switched to a new manufacturer after launching with someone else and talking through that process of how do we manage that transition considering that the old manufacturer has a lot of IP and you know, something that we need to manage carefully. And additionally looking at balancing how soon do we ask for better payment terms compared to trying to get that first order off the ground. Just really getting into the weeds of manufacturing and managing financials for a non VC backed company Davis has been quite helpful for.
What are some of the most important pieces of advice you've gotten from your mentors?
I like to think that the best advice I can get is just staying out of our own way and Alex has been great with that, with helping us stay focused. We make home fitness equipment and as of four months ago, I very much felt that our next big step was to release an app. Alex took me through a positioning exercise to help me realize what actually matters for us as a business—that we're product focused and that we're still so young in that journey. So she really helped me avoid what would've been a massive mistake by really changing our business model and trying to transition into something too early.
Another story has to do with our hero product, the North Mini. We've been sold out for 11 out of the past 12 months, of course that says that we have greater demand than supply. Just a new business. Alex really helped me through the process of getting started with pre-orders. First of all, she convinced me that we should raise the price, which we did, and we've had good results. Our tax only increased by about $12 despite a $50 increase in price. She helped us through the promotional period and figuring out to make sure the product is still perceived in a positive light. She really helped me through the steps of what to me felt like a major risk—raising the price of our number one products. She helped me execute on that in an effective way.
Out of five stars, how would you rate Mentorcam and why?
Five! Just for the concept that I can connect with people like Alex and Davis, people who have been there. You know, I don't quite know what I've spent with Mentorcam, but I've gotten millions of dollars of advice. So I think I'll be using it for many years to come. And I'm really grateful for Alex, Davis and everyone on the Mentorcam team for making this a reality.