Why Mason Fuerst Considers Mentorcam a Five-Star Service
Business Development —
3 min read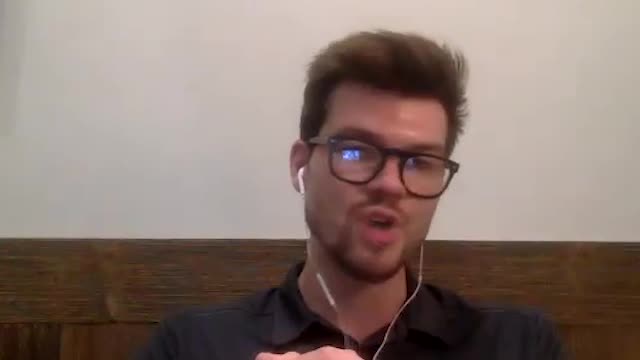 What are you building and why did you choose to try Mentorcam?
I'm the co-founder of Motive. We're a hiring platform that combines a job board and an ATS system into one platform, which streamlines the hiring process for both candidates and employers. I'm a big fan of Y Combinator and obviously Rune and Benjamin had gone through YC themselves. I'd seen what they were doing and really took interest in their mission to connect people with individuals they wouldn't normally have access to. I was inspired by what they were doing since something that I'm doing with my company is also trying to connect great people with great organizations.
The product has been incredibly seamless so far. I'm super excited to get on more calls and pick the brains of these individuals who've gone through the paths that I'm looking to go through now. Instead of blazing the trail yourself you get to follow the path of people who have done it before you.
How would you describe the kind of advice you got from your mentor?
The advice wasn't general advice that you get from the internet, it's really advice pertaining to your business. What I loved about my conversation with Rune is that he really was specific to what I was doing. It wasn't just a general, hey, this is what I've done, try it. It was more so, hey, you know what, with your particular situation, this is what I'd advise that you do. These are the ideas that I'd have for your company. And I think that is so awesome because you can't find that anywhere—people that are really looking at your company to try to figure out how to put you in a position to succeed. That's what I loved the most.
At the end of our session, Rune told me that your success is our success, right? As successful as you are, that's pertinent to how successful we are. And so hearing that from him, knowing that he's really vouching for our success and is rooting for us, that's awesome. That's all you can ask for.
Out of five stars, what would you rate Mentorcam?
I give it a five out of five right now, I've been very impressed. I mean, I don't usually do that. But I'll say this—the people that you guys have on the platform is what makes the difference. I highly rate Mentorcam because you have people who have done it, who have been there and who I'd want to follow in the footsteps of.
I'm a big believer that it's all about the people that you have behind the product. Obviously the product has to be great—but to have people that are bought into the product who are working so hard is a testament to how successful it is. You can't put value on that.