How Sagar Chopra's Mentor Helped Him Find Blindspots in His Business Strategy
Business Development —
3 min read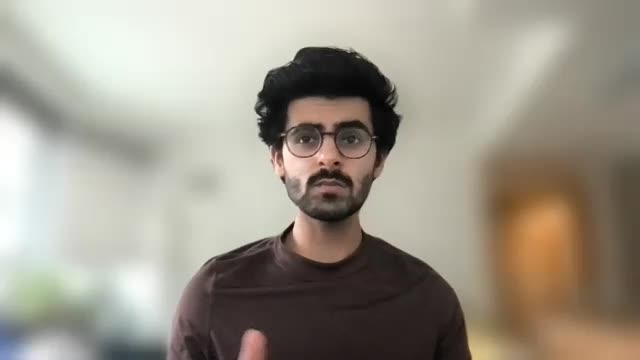 Why did you turn to Mentorcam?
I'm a first time founder in the healthcare space. Just like every founder, I'm experiencing a lot of unknowns. It's nice to have someone to talk to on a recurring basis who you can get to know on a personal level and who's super quick to respond. I can ask questions about anything—things like funding, hiring, product development. Mentorcam has been a good place to connect with and learn from like minded founders who are much more experienced than me.
What kind of conversations have you had with your mentor?
As a founder there are awesome days and there are not such awesome days. It's always an emotional rollercoaster. But I always looked forward to my calls with Edvard Engeseath, our mentor, because I knew I'd walk out of it feeling much better overall about building. He was super high energy, and it was awesome to have someone who supported us in that way.
There's of course the random things that come up where you're not really sure how to set things up, right? For example, between hiring, fundraising, product development, what should we be focused on? What sorts of metrics should we be hitting? How do you speak with VCs and investors? Just all of these different things. Having someone to message about these things was very, very helpful.
Did your mentor point out any blindspots you had? Did that ever impact your business strategy?
We're starting a clinic that provides sleep care online right? So a core part of our business are our amazing sleep doctors providing services to patients. But we were thinking a lot about, how do you make that scalable? What's the technology you build out to do that?
Edvard basically helped get comfortable with the mentality that it's okay to start off with making sure we have an amazing service, making sure patients are happy, and making sure that we're hiring awesome providers. At the end of the day what matters is the patients being happy, comfortable, and trusting their provider.
And this is very intuitive stuff. But sometimes as a founder, when you're fundraising and building, you're constantly thinking about how to make something that's hyper-scalable. So you kind of over-index on the technology piece. Edvard helped us get comfortable with things not being necessarily super scalable from the get go. As long as you build patient love, you build provider love, you have good unit economics and are making a great product that truly helps people get better, then just focusing on the outcomes is fine. That advice fundamentally shifted how we thought about the business and what we were prioritizing.
How does Mentorcam compare to other ways you've tried to access mentorship?
I've tried to set up informal mentor relationships in the past. I think one thing that was super nice about Mentorcam was that it was very consistent. Every couple weeks, we met with Edvard. We exchanged emails and messages all the time. A lot of it was overall the way that Mentorcam created a safe space for founders to reach out to people that are more experienced. Otherwise it's hard to cold call people, or reach out via LinkedIn or email, and just hope that, "Oh, maybe I could set up some sort of relationship with them."